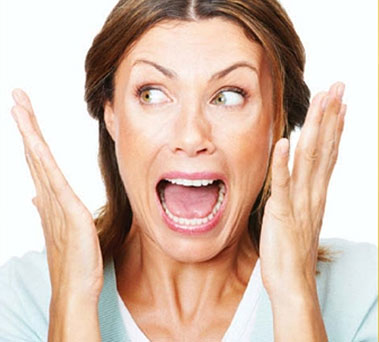 Most of us have encountered something hot that's burned or scalded the inside of our mouth—not a pleasant feeling. But what if you have a similar burning sensation without eating or drinking anything to cause it?
It's not your imagination: It could be a condition called burning mouth syndrome (BMS), the feeling your mouth is burned or scalded without an apparent cause. It's often accompanied by dryness, numbness, or tingling. You may feel it throughout the mouth, or just in "hot spots" around the lips, tongue or other mouth structures.
Researchers haven't pinpointed exact causes yet for BMS. It's most common in women around menopause, connecting it to a possible hormonal imbalance. It's also been linked to diabetes, nutritional deficiencies, medication, acid reflux, cancer treatment or psychological issues. Because it can persist for years, BMS can contribute to irritability, anxiety or depression.
If you're experiencing BMS, there are things you can do to diminish its effect. First, though, have your dentist give you a complete oral exam and take a thorough medical history. They can then give you specific treatment recommendations based on what they reveal.
For example, if symptoms seem to increase after brushing your teeth, you might be having a reaction to a toothpaste ingredient, usually the foaming agent sodium lauryl sulfate. Your dentist may recommend experimenting with other toothpaste brands.
Other treatment options include:
Alleviating dry mouth symptoms by changing medications (as your doctor advises), drinking more water and using saliva-boosting products;
Quitting smoking and reducing your consumption of alcohol, coffee and spicy foods;
Chronicling your diet to look for connections between individual foods and BMS flare-ups—you may need to restrict these in your diet.
And because it seems to aggravate BMS symptoms, reducing acute stress with relaxation techniques or therapeutic counseling.
If your dentist can't fully diagnose your condition or the steps you take aren't reducing your symptoms, you may be referred to an oral pathologist (a dental specialist in mouth diseases). The key is not to give up until you find a workable treatment strategy. Through a little trial and error, you may be able to overcome the discomfort of BMS.
If you would like more information on Burning Mouth Syndrome, please contact us or schedule an appointment for a consultation. You can also learn more about this topic by reading the Dear Doctor magazine article "Burning Mouth Syndrome."
This website includes materials that are protected by copyright, or other proprietary rights. Transmission or reproduction of protected items beyond that allowed by fair use, as defined in the copyright laws, requires the written permission of the copyright owners.